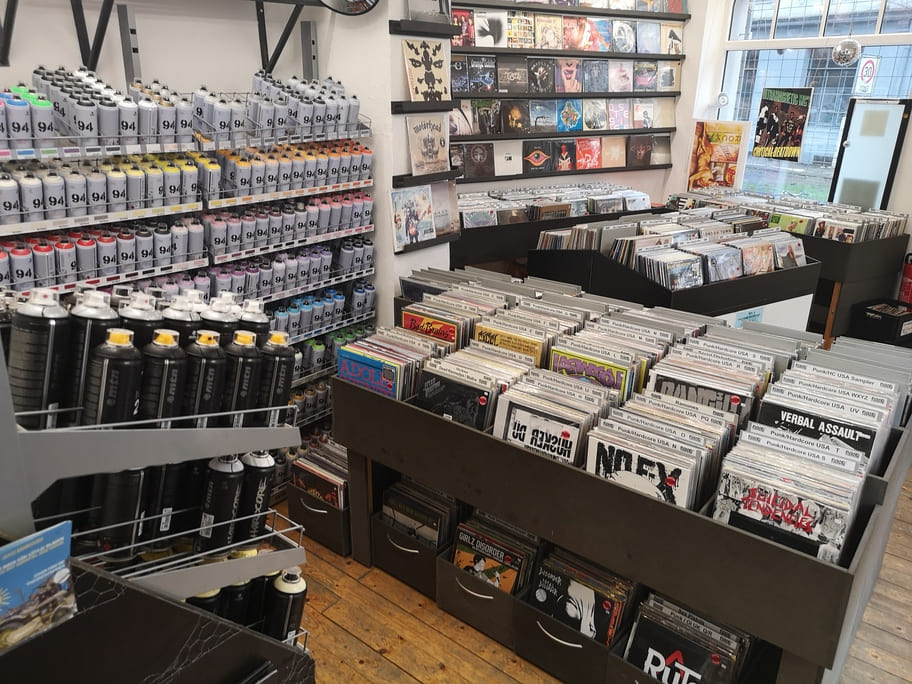 Rockers Record Store is your classic brick and mortar record shop located in the popular neighbourhood Hannover-Linden. Rockers has been dealing in vinyl since 1992, preferably in music styles that we have been listening to since our early youth, which include punk/hardcore ranging from 77 Punk to Straight Edge Hardcore to German punk, extreme metal like Black Metal, Death Metal and Thrash Metal, classic Roots Reggae as well as Dub or Ska/Rocksteady, Psychedelic Rock, Prog and Krautrock. Furthermore, Rockers carries anything which is summarised under the Alternative Rock umbrella term from Indie Rock to Stoner Rock to Post Punk, plus Black Music including Hip Hop, Funk and Jazz as well as motion picture soundtracks and experimental music.
Apart from second hand records at Rockers we also carry new releases and reissues, including limited vinyl pressings that are released as part of Record Store Day or RSD Black Friday. Whether you are looking for obscure releases, classics, soundtracks, picture discs, limited editions on coloured vinyl, numbered vinyl editions or Indie Store Exclusive releases on LP, 7" or 12" vinyl single, there is a good chance you will find what you are looking for at Rockers.
Any record offered at www.rockers.de is available immediately, we do not offer pre-orders. You are more than welcome to pick up your order in our shop. There is lots of second hand vinyl which is not listed at the Rockers online store here in the shop. The Rockers Records shop is open from Monday through Saturday and and we look forward to your visit to browse, listen and chat. Rockers Records supplies a wide range of vinyl care products and, moreover, we flatten your warped records with our vinyl flattener.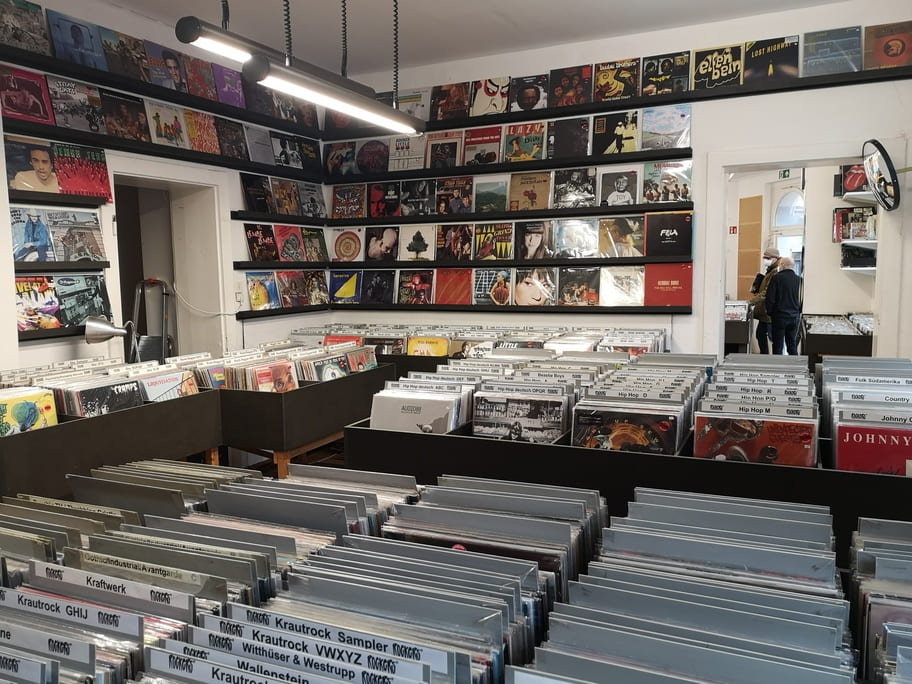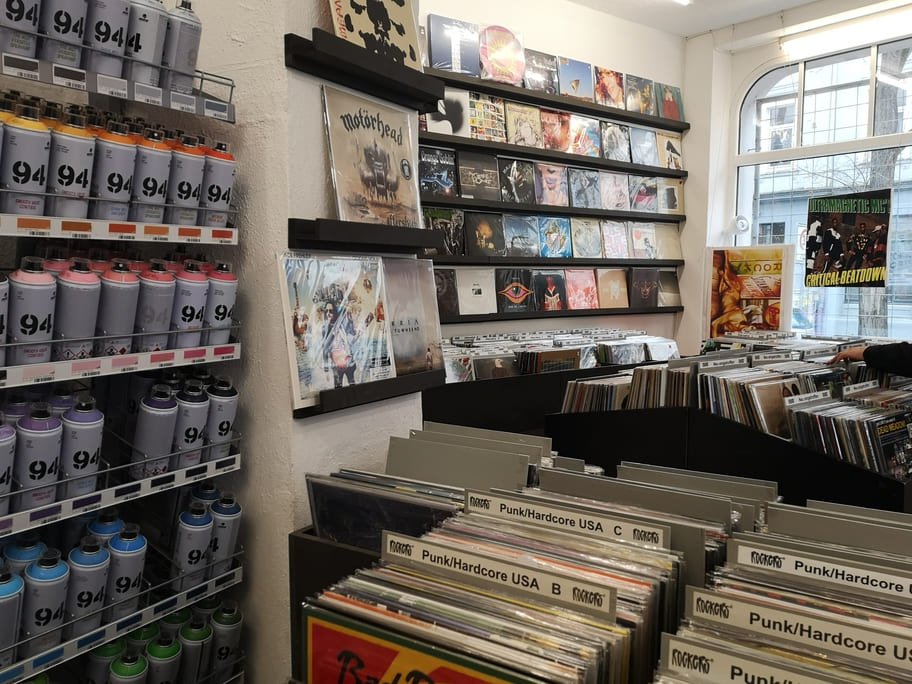 Since we have been doing mail order for three decades, we place great importance on grading second hand vinyl accurately. We want your vinyl to arrive safely at your place – that is why we use only new heavy duty record mailers.
Rockers Records ships worldwide via DHL/Deutsche Post or UPS, tracking is obligatory. Usually we ship within one business day after receiving payment.
If you have any questions regarding records, tapes or CDs, just send us an e-mail or call in, our German and English speaking support service will help you along. Please do not hesitate to drop us a line or call if you want us to reserve records for pickup at the Rockers Records shop.