Rock (Classic Rock, Psychedelic Rock, Prog Rock or Krautrock) and Pop from Abba to Zappa
Rock (Classic Rock, Psychedelic Rock, Prog Rock oder Krautrock) und Pop von Abba bis Zappa
Jazz (Modern Jazz from 1950 onwards, Bebop, Latin, Fusion, Free Jazz, …)
Alternative (Indie, Stoner Rock or Post Punk)
Punk / Hardcore (from Straight Edge to Deutschpunk, from 1977 Punk Rock to Post-Hardcore)
Rock to post hardcore
Metal (anything ranging from Hard Rock, Traditional Metal to Extreme Metal like Black Metal, Death Metal or Thrash Metal)
Reggae (Roots Reggae, Dub Reggae, Rocksteady and Ska)
Hip Hop / Rap
Funk / Soul
Soundtracks
all kinds of experimental music.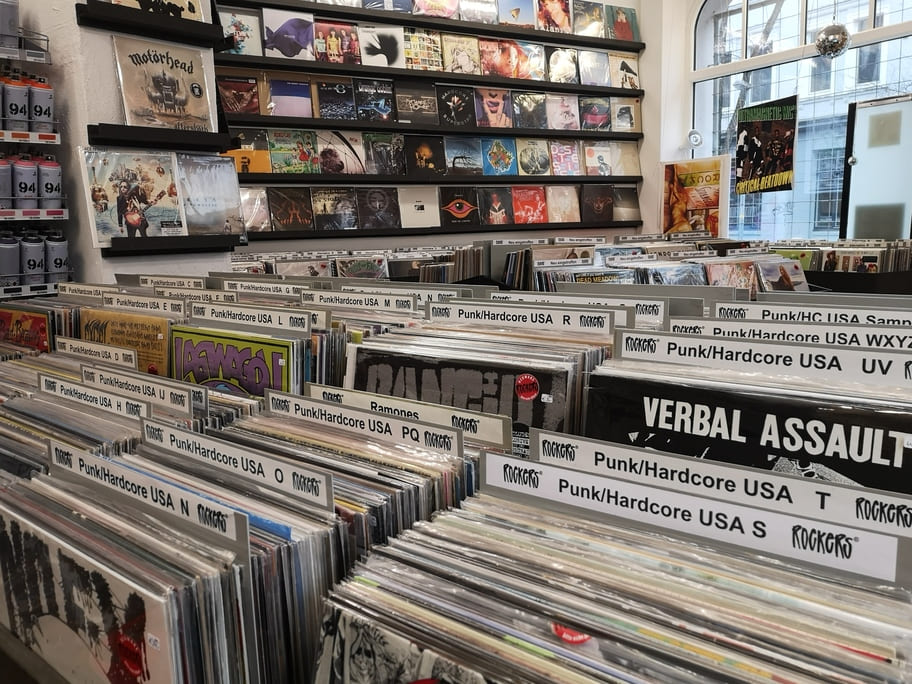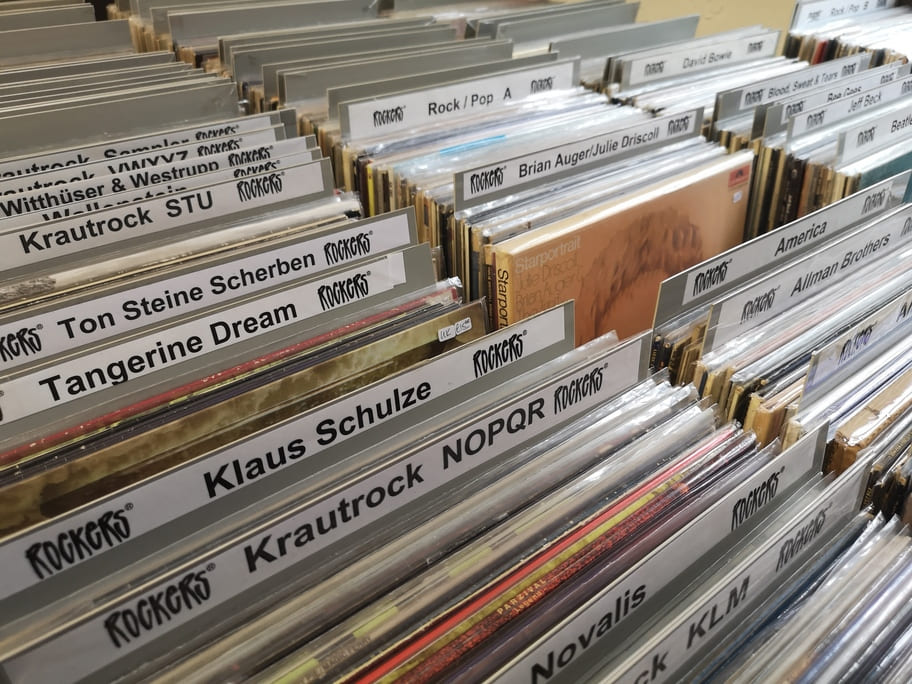 We are looking primarily for vinyl albums, but 7" vinyl singles, 12" vinyl singles and CDs are fine as well.
Vinyl condition is of greatest importance – we cannot use crackling, skipping or tatty vinyl or scratched CDs.
With 30 years of experience we are experts at evaluating LPs and CDs, therefore you can expect us to pay fair prices. If you want to sell a large collection and you do not live on the other side of the planet, we can pay you a visit to get an idea. Naturally you can just come by the shop. We recommend that you either call in advance to let us know about size, condition and musical style of your collection or send us a list, if you have one.
Wholesale/label offers are always more than welcome.
Usually we will process your request in a timely manner and we pay cash on delivery.